Behind the Behaviour is committed to the confidentiality and security of your personal information.
Personal information is any personally identifiable information about an individual, excluding the person's business title or business contact information when used or disclosed for the purpose of business communications.
We collect and hold different types of personal information in respect of those individuals who seek to be, are, or were clients and those employed or contracted by us, including the personal information contained in:
· Booking appointments
· Medical reports/letters
· CV's and applications;
· References and interview notes;
· Photographs and video;
· Letters and contracts of offer and acceptance of employment/contracting;
· Forms relating to the application for, or in respect of changes to, reports, letters, employee health and welfare benefits; including, short and long-term disability, medical and dental care; and
In addition to the examples listed above, personal information also includes information such as name, home address, telephone numbers, personal email address, date of birth, marital status, gender and any other information necessary to Behind the Behaviour business purposes.
As a general rule, Behind the Behaviour collects personal information directly from you. In any circumstances where the personal information that we collect about you is held by a third party, we will obtain your permission before we seek out this information from such sources (such permission may be given directly by you, or implied from your actions). An example of this would be sending information to your insurance company to process your medical expenses claim or an employment reference.
Where required by applicable law or regulatory requirements, we may collect information about you without your knowledge or consent.
Disclosure of Personal Information
We may share your personal information with our employees, contractors, consultants and other parties who require such information to assist us with establishing, managing or terminating our employment/contract/client relationship with you.
Also, your personal information may be disclosed:
If required by an applicable law or regulatory requirements. In such a case, we will not disclose more personal information than is required under the circumstances;
to comply with valid legal processes such as court orders;
 to protect the rights and property of Behind the Behaviour;
during emergency situations or where necessary to protect the safety of a client, person or group of persons;
with your consent where such consent is required by law.
Your Personal Information is in safe hands
Behind the Behaviour endeavours to maintain physical, technical and procedural safeguards that are appropriate to the sensitivity of the personal information in question. These safeguards are designed to protect your personal information from loss and unauthorised access, copying, use, modification or disclosure.
How Long is Your Personal Information Retained?
Behind the Behaviour will retain your personal information only for as long as it believes is necessary to fulfil the purposes for which the personal information was collected. We may, instead of destroying or erasing your personal information, make it anonymous such that it cannot be associated with or tracked back to you.
Updating Your Personal Information
It is important that the information contained in our records is both accurate and current. If your personal information changes during the course of your relationship with us, please keep us informed of all changes.
Access to Your Personal Information
You may request at any time to see the personal information that we hold about you. Please note that any such communication may be required in writing.
Your right to access the personal information that we hold about you is not absolute. There are instances where applicable law or regulatory requirements allow or require us to refuse to provide certain information that we hold about you. In addition, the personal information may have been destroyed, erased or made anonymous in accordance with our record retention obligations and practices. If we cannot provide you with access to your personal information, we will inform you of the reasons why where possible, subject to any legal or regulatory restrictions.
If you have any questions regarding the processing of your personal data please do not hesitate to contact us.
Cookies
Behind the Behaviour uses cookies on this website. By using this website, you consent to the use of cookies.
What are cookies
Cookies are small pieces of text sent by your web browser by a website you visit. A cookie file is stored in your web browser and allows the Service or a third-party to recognize you and make your next visit easier.
Cookies can be "persistent" or "session" cookies. Persistent cookies remain on your personal computer or mobile device when you go offline, while session cookies are deleted as soon as you close your web browser.
When you use and access this website, a number of cookies files are placed in your web browser for the following purposes:
To enable certain functions of the website
We may use essential cookies to authenticate users and prevent fraudulent use of user accounts.
If you'd like to delete cookies or instruct your web browser to delete or refuse cookies, please visit the help pages of your web browser. Please note, however, that if you delete cookies or refuse to accept them, you might not be able to use all of the features we offer, you may not be able to store your preferences, and some of our pages might not display properly.
For more information about cookies we recommend you visit http://www.allaboutcookies.org/
Updated 23/05/2018.
Call us on: 07736 770607
or get in touch via the Contact page
Call us on:
07736 770607
or get in touch via the Contact page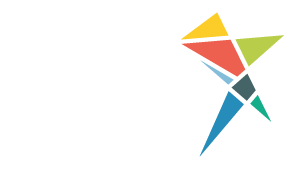 Registered and accredited with UKCP
(United Kingdom Council for Psychotherapy).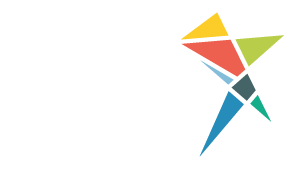 Registered and accredited with UKCP
(United Kingdom Council for Psychotherapy).
© Behind the Behaviour 2018.